Paper - Books
Skanzen exhibition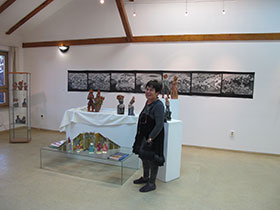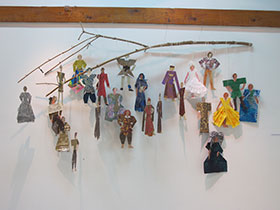 A paper magnette palace
Published: 2004
A paper magnette palace, easily assemblable by cutting and folding, presending the style of Hungarian baroque palace and the attira of courtlers together with paper figures that can be dressed both from the front and the back.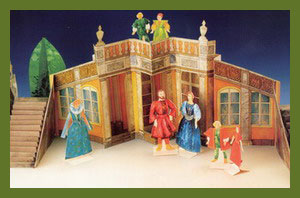 Hungarian Costume from the conquest to the present day
Published: 1994, 2004
This book is the product of many years' research collection and planning.
Garments have been people's eighth layer of skin ever since thay stopped running naked. The kind chosen depends on several factors: geography and climate, social and cultural enviroment, aesthetic trends practical considerations, and not at least the build, personality and financial means of the wearers, and the message they wish their clothes to convey to the world about them.
Bearing these points in mind, I have tried to compile the book so that it present Hungarian costume from the Hungarian Conquest to the present day in chronological order, through both types and individual figures. My prime purpose has been to giva a generally comprehensible pictorial account of the history of fashion in Hungary - for professionals, and more importantly for the general reader. The costumes shown have been reconstructed from authentic contemporary documents, and I am sure readers will associate them with public figures they know from history or literature.
Equal emphasis has been given in the selection to the many kinds of costume that have hitherto been presented th the public only separately or not at all.
As my intention has not been to write a learned study on the history of Hungarian costume, I have not included an expert comment on the materials or patterns employed. I have, however, included a short bibliography of works containing the most important information or constituting the best source materials, for thos seekind wider knowledge of this field.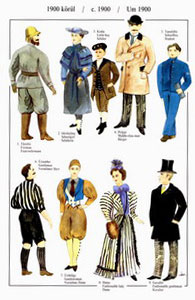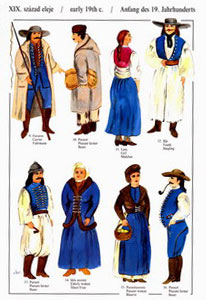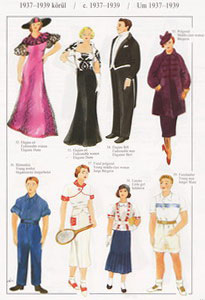 Paper - Works