Ceramics
Ceramic figures:
Uniquely decorated figure-vases suitable in different atmospheres. Their red-clay material is colored with natural coating burned at 1000 degrees Celsius, representing traditional technologies. The items are individually designed, stemming from my theatrical experience. Living plants, cut or dry flowers may be put in the figures, so they can be "dressed" or "re-dressed". Some of them may be used with candles. / The light comes through the cracks of the "coat". /
Sizes: 15x15x50cm and 15x15x20cm.
Figures can be made to custom order.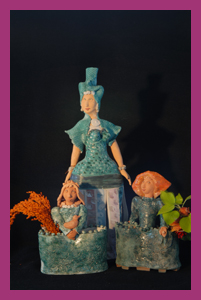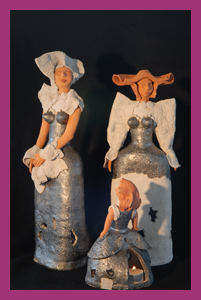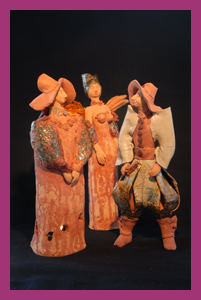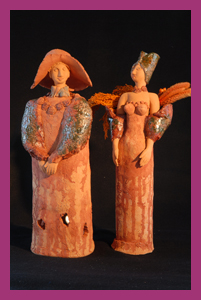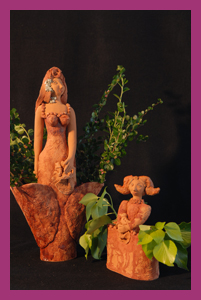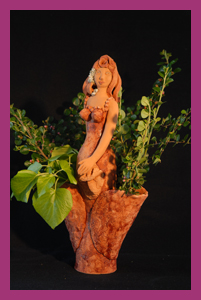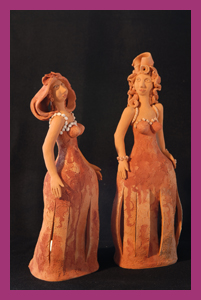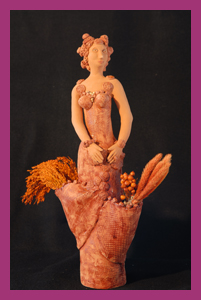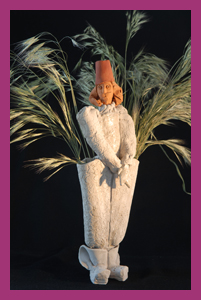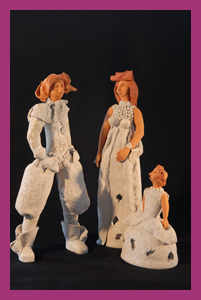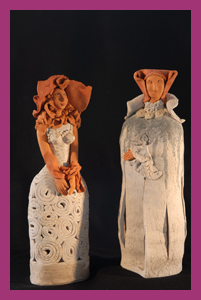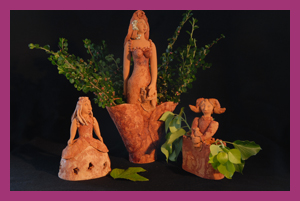 If You speak English, German, French, Russian or Italian,
please contact Steve Geiger at E-mail adresse: geigersa@lycos.com,
or call: U.S.A.1-760-4163685